Embroidery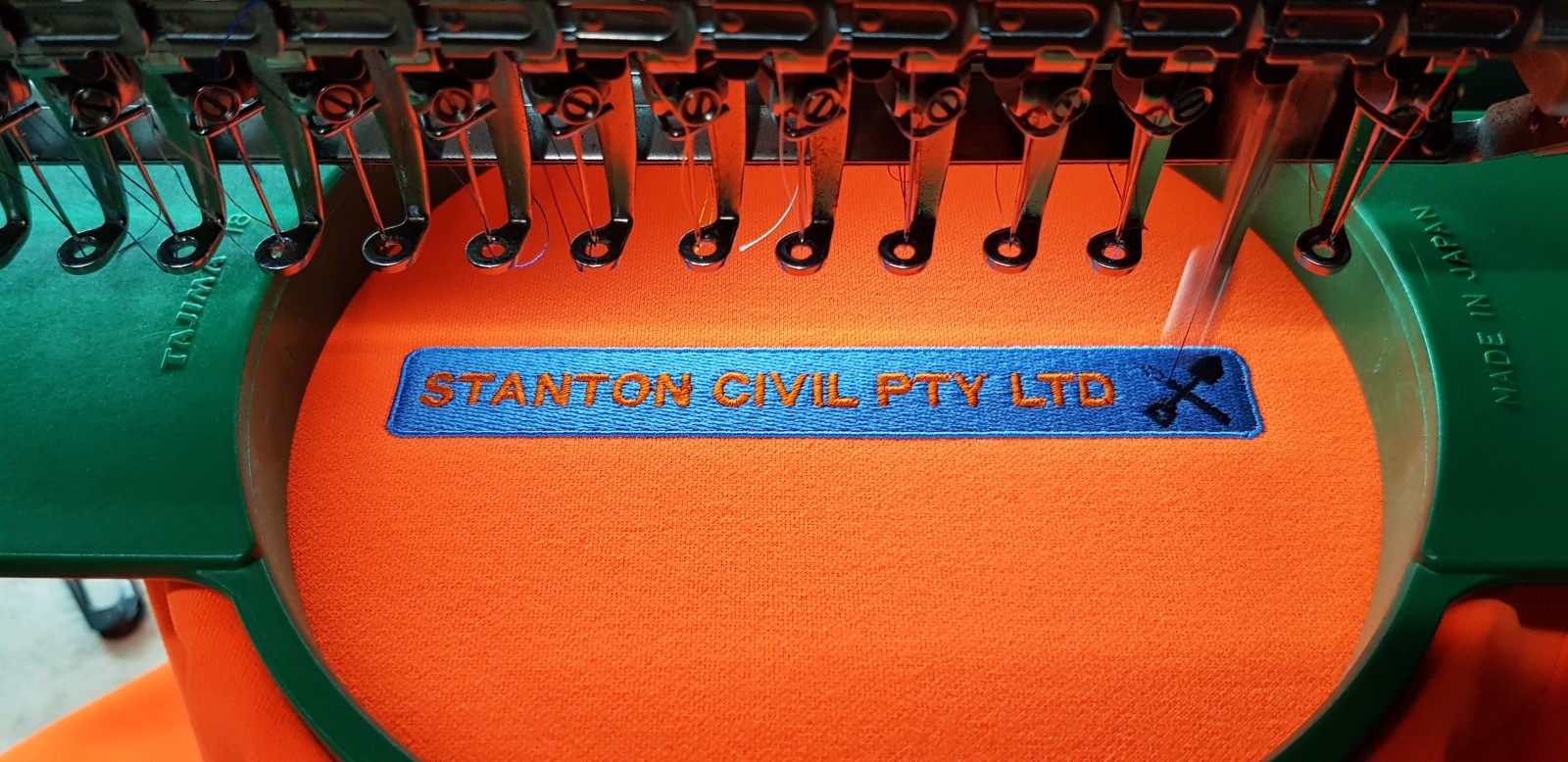 Embroidery - The latest computerised embroidery technology provides our customers with high quality logo reproduction. Embroidery enhances the presentation of your uniforms. It looks professional and promotes your company everywhere the garments are worn. Embroidery is the most popular option for creating your company uniform for that professional finish. Durable and washable at high temperatures (always check the washcare label for the garment). Quality look and feel for your corporate branding. Our customers range from individuals looking for a simple logo embroidery to large companies wishing to outfit an entire team. Regardless of size we are committed to providing superior service attention to detail and quality embroidery that's delivered on time every time.
Embroidery Made Easy
Embroidery is the process by which a design is sewn onto a garment using a computerised embroidery machine. We use industrial embroidery machines to achieve a high quality, long lasting finish
We offer a bespoke embroidery service, recommended on
Business Shirts
Polos
T'Shirts
Hivis Workwear
Aprons
Jackets
Knitwear
Headwear
Promotional Products - Bags, Towels
Why Choose Embroidery?
Creating your own custom embroidery can definitely have it's benefits:
Provides a professional finish
Long lasting
Multicolour at no additional cost
High Stitch Count
Please note 95% embroidery applications we produce contain less than 25,000 stitches.
A design is considered to have a high stitch count if it is greater than 15cm wide and on repeat embroidery designs with 25,000 stitches or more.
Because of this, it requires extra time and significant extra costs meaning it is a higher price
Artwork Requirements
File formats we accept are
Al (Illustrator File) - all fonts converted to outlines
EPS (vector/outline file) - all fonts converted to outlines
PDF (vecto/outline file) - all fonts converted to outlines
TIF (bitmap file)
JPG (bitmap file)
Artwork charges may apply if you cannot provide artwork that meets these requirements or if we need to make significant changes or recreate your artwork. Please note that we only embroider garments purchased from us.